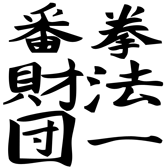 At A Glance
The Kempo First Foundation is a nonprofit 501-C-(3) Colorado corporation dedicated to teaching the path to self-improvement through the practice of a unique restorative system. Our programs help individuals grow toward self improvement through study in the traditions of the true martial way. We do not discriminate based on Race, Religion, Creed, Gender, Sexual Orientation, Disabilities, Medical Conditions, or Economic Status.
Our Mission
The Kempo First Foundation provides a service to communities through their works, assisting individuals to improve themselves. Our vision is to create a worldwide community of people who embrace and promote peaceful solutions to everyday problems.
Our Vision
The Kempo First Foundation promotes values that we feel are the foundation of a healthy, happy, and productive life. Through training in the martial way, these values are passed on through experiences, not lecture or examination.
Professional Credentials
The Kempo First Foundation was founded by highly accomplished masters in the study of the martial arts and alternative medicine. Our founders combine for over a century of experience in the martial way. The Kempo First Foundation has an international reputation for integrity and excellence.