Hanshi Ron Carlson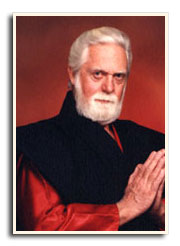 "A lot of G.I.'s were bringing back Martial Arts from Okinawa, Japan, Korea, and China. My first Kempo teacher was a brown belt in an Okinawan system and we would train in our off duty time and on weekends."
Upon his return to the Denver area in 1958 there were only two martial arts schools in the area, both teaching Judo. In 1963, Ron's Judo and Shotakan Karate instructor returned from a three week trip to California to announce that the school was changing to Kempo and Gung Fu. Ron has been in love with Kempo ever since.
"I was introduced to Mitosi's Kosho Shori Ryu Kempo in 1981. In around 1986 I merged the Kuo-Jen Lu Kung Fu system which was developed by a dear friend, Sifu Wayne Welsh and his senior student Sifu Ray Tarkington." That merging gave birth to Gow-Ren-Lu ("The path to becoming a better human being") Kempo and Gung Fu, the system that Ron has taught since 1994.
Sifu Bart Mann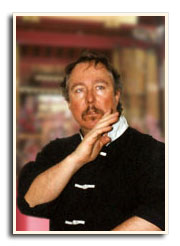 In 1967 Sifu Bart started his martial arts career under the instruction of Ed Parker. When he moved to Colorado in 1972, he started training in Seven-star Praying Mantis in the lineage of Brenden Li.
"I started training Wing Chun with Sifu [Jerry] Gardner in 1977. Sifu Gardner is 8th generation direct leaneage under Sifu Duncan Leung, who was home trained by Yip Man. Today, Sifu Gardner (Lama Tupten) is also my mentor and lama in Tibetan Buddhism. I've also had the privilege of studying Tibetan Buddhism with Tulku Urgyen Rinpoche, one of the last enlightened masters from Tibet. The last 38 years has taught me that my martial arts training has led to personal enlightenment and understanding of how to improve the quality of my life."
Over his martial career, Sifu Bart has trained with masters including Wing Chun notables Duncan Leung, William Cheung, and Francis Fong. He has also had the good karma of working with other masters over the years: Willem de Thouars [Qi Gong], Kay Kutch [Tai Chi], and countless others from a wide variety of styles.
Beyond his skill as a traditional martial artist, Sifu has spent 30 years studying and practicing the healing arts. Currently specializing in Homeopathy, Qi Gong, and a specialized form of back pain relief combining eastern and western hands-on techniques.
Sifu Bart spends his days working in complimentary medicine. "The martial arts and the healing arts are really two sides of the same coin."
Although Sifu Bart passed away in July 2006, the Colorado School of Wing Chun carries on his legacy and teachings as they were passed to him.
Sifu Phil Switzer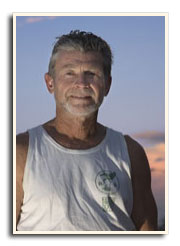 Sifu Phil Switzer has over 35 years of Wing Chun experience. As a disciple of Sifu Bart Mann, Sifu Phil represents the 10th generation of Wing Chun under Yip Man. With the passing of Sifu Bart, the Colorado School of Wing Chun family is now headed by Sifu Phil.
"While we were deeply saddened by our loss, I had felt throughout that our family will remain strong." Led by Sifu Phil, Sifu Ron Kammerer, and Seihing Jimmy McNeal, the Colorado School of Wing Chun has continued on thanks to the dedication of its students and staff.
"Of course, our strong connection with Sifu Jerry Gardner in Salt Lake City, and our sister school in Seattle headed by Sifu Chas Fisher has been invaluable. Our school remains true to Sifu Bart Mann's vision for a solid and ongoing lineage."